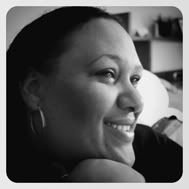 Hi, my name is Jacky and by now you realise I make jewellery!  I was a civil servant for 21 years until the powers that were decided to get rid of the department which led me down this road - and I am very happy it did as I don't have to get up at 6am anymore!  Being a mum of six (no TV jokes please!) I've always liked personalised jewellery it's a great way to remember important milestones.  Every piece (except some chains and charms) are hand made and hand stamped by my own fair hands.   
Things you don't know about me:
I am half Swiss and half Jamaican.
I am disabled.
I am a rock music fan.
I am a qualified Horary Astrologer and was taught by John Frawley.
I don't like roast dinners!
I watch TV, listen to music and use the PC at the same time.
I use ketchup on just about everything but draw the line completely on eggs and chip shop chips.
That just about sums me up! :o)  
If you require help with anything regarding this site or the jewellery, please get in touch and I'll try to help.
Warm wishes
Jacky
9230 Flawil, 
St Gallen
Switzerland